We deliver solutions to you

All of Our
Solutions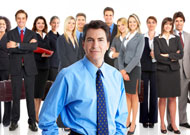 Corporate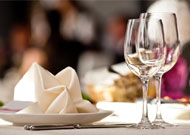 Restaurant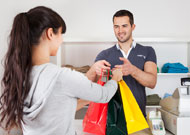 Retail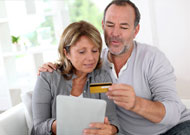 Ecommerce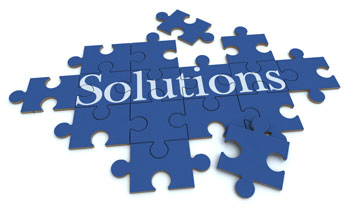 Deezers understands that every business is unique, and we treat them that way. Our industry experts specialize in knowing how you manage your business and what solutions can optimize your customers' payment experience.
How can a retailer increase its customer base and reduce the risks of fraud?
What is the best equipment solution for a multi-lane supermarket?
How can a quick-service restaurant accept credit cards while increasing its speed of service?
Our value-added services are customized to align with our key industry types, allowing our experts to pinpoint ways to improve your efficiencies and increase your profitability.
We offer solutions for all merchant types, specializing in the following industries:
Retail: Our retail solutions offer convenient and flexible payments processing for transactions accepted face-to-face, mail/phone or over the Web. Our expertise in helping clients manage their costs is invaluable, helping them do more with less.
Supermarket: We offer reliable single point connectivity for your credit, debit and EBT payments. Our interchange management group, combined with extensive Web reporting for easy reconciliation, help clients manage their overall cost of card acceptance.
Travel and entertainment: We support merchants, such as restaurants, hotels, car rental agencies and casinos with our comprehensive suite of reports and cutting-edge technologies, such as contactless payments and customer-activated payments.
Restaurants and QSR franchisees: We offer terminal applications and equipment customized for speed of service and efficiency, with comprehensive Web reporting to accommodate multiple locations, in addition to our target marketing sales division for a one-stop solution for all their payment options.
Petroleum / C-Store: Our interchange management expertise, real-time online chargeback and retrieval product and comprehensive Web reporting are invaluable to our petroleum clients.
Government: We offer convenient and flexible payment processing solutions for in-person, mail/phone or via the Web. We also offer real-time transaction authorization and fast access to funds.
Healthcare: We offer solutions for convenient and flexible payment processing, resulting in a streamlined healthcare experience for patients, payers and providers.
Utility: As an early adopter of credit and debit programs tailored to the utility, telecom, insurance, media and recurring payment markets, we help manage your overall cost of card acceptance with industry expertise, interchange management, some of the lowest chargeback losses in the industry.