Ecommerce solutions

All of Our
Solutions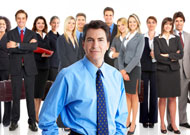 Corporate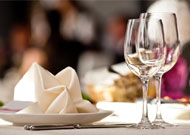 Restaurant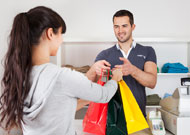 Retail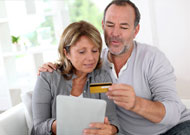 Ecommerce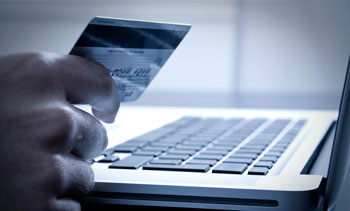 Effective Solutions to Meet Your Needs
Every ecommerce site wants to sell, but only a few are successful. We at Deezers are experts at optimizing your online business to increase revenue, traffic, site engagement, conversion, and loyalty. Whether you are building a new online business from scratch or seeking to increase conversion and sales on your existing ecommerce website, we can help.Deezers is able to craft an almost unlimited range of tailored solutions to meet your specific needs. Our team has over a decade of experience in ecommerce design and development, so we know first-hand what works, and what doesn't!
Our Range of Ecommerce Solutions
Deezers is a full-spectrum digital agency with service offerings that range from Internet Strategy and Requirements to vendor integration projects and dedicated site hosting. Our Solutions include:
Ecommerce Strategy: Remember the 5 Ps: Proper Preparation Prevents Poor Performance. We'll ensure your site's success through improved site strategy and requirements-definition using our unique Ecommerce Requirements Specifications (ERS) (link) methodology
Significantly Increased Conversion through Improved User Experience: Our User Interface specialists will help ensure your site architecture, navigation and experience are optimized for maximum conversion and sales
Internet Marketing and Search Engine Optimization: Perhaps your site is functioning fairly well, but it's not getting sufficient traffic. Our team provides SEO and targeted online marketing solutions to ensure you gain exposure to the specific audience demographics you need
Ecommerce Website Design & Development: Whether you are building a new site or want to overhaul your existing one, ECommerce Partners is your one-stop full-service shop for an end product that delivers results. We have experience with all the major platform vendors, from content management systems to catalogues, as well as the latest technologies and trends. We also have a talented in-house visual design team
Custom Shopping Cart: We adapt the Shopping Cart process to the specific requirements of your business. This dramatically reduces shopping cart abandonment rate far below industry standards
Custom Solutions: Do you have unique business or technical requirements that prevent you from using out-of-the-box solutions? That's our specialty! We'll conceptualize and deliver tailored applications that will meet any need
3rd Party Application Integration: Have you noticed a competitor has a hot new site feature, like 360-degree product views, 3D modeling, a specialty search engine, advanced video features, or similar? Are you missing the necessary business intelligence to get a clear picture of your ecommerce transactions? Perhaps you use or are seeking a sophisticated supply chain, POS or accounting package to manage your brick-and-mortar stores, and you want it to work seamlessly with your ecommerce transactions? We can help you with all of the above. We're abreast of all the latest technology trends and vendor solutions and have performed hundreds of seamless vendor integrations. Let us help you ensure your website is an essential and fully integrated component of your business
Support & Maintenance: We can increase the performance of your site - guarantied! Let us do the necessary optimization to ensure your site is better equipped to handle your traffic and customer service queries. We'll also improve your overall site performance, stability and robustness
Ecommerce Hosting: Reliable and scalable hosting is part of our outstanding customer service. Are your sites loading quickly, and is the administrative interface easy to work with and configurable to your needs? Is someone overseeing your hosting to ensure it's always up and running? We offer our clients a compelling dedicated hosting solution.